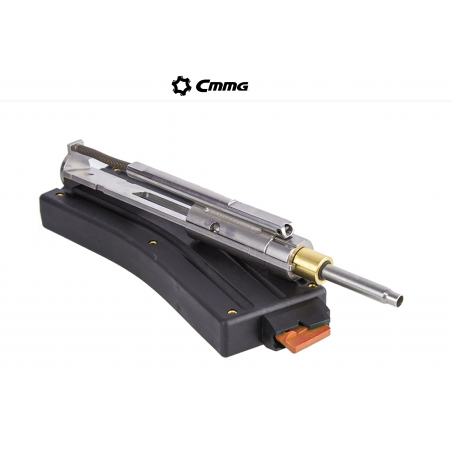  
CMMG AR Conversion Kit
22LR AR Conversion Kit, Bravo, BLK
Just swap this drop in conversion with the bolt carrier group from your 5.56/.223 chambered rifle and you will be ready to shoot .22LR. Ships with 25rd 22LR magazine.  Ships with 25rd 22LR magazine. For best performance use a round style hammer as notched hammers can cause function issues and 36 grain plated nose bullets have proven to be the best choice for function.

Quality Assurance
All our Kits are backed by our 100% Quality Guarantee.

Delivery Policy
We ship our products via USPS to save you money.
With this you might actually be able to afford to shoot recreationally in 2021.
Comes with Slide, Magazine, speed loader and carrying case.
16 other products in the same category:
No customer reviews for the moment.